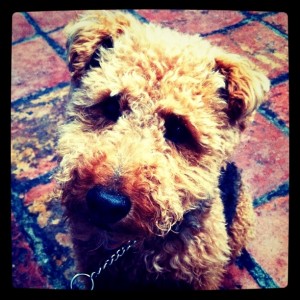 Have you considered that the key to keeping your pet healthy depends on a sum of multiple parts working efficiently together? So often, we take our pet's health for granted and only address a medical problem with a particular body system with failure of that system manifests in clinically observable disease. I want you, as a dog, cat, horse, or other companion animal caretaker, to realize that taking a holistic approach to your pet's health needs to start early on in life and continue into the golden years. If you feel a connection to your pet as much as I do to my own dog (and muse),
Cardiff
, please listen to my
"Five Points Of Holistic Dog Wellness" podcast
on
Bark Out Loud Weekly
.

Feel free to submit your questions about dog and cat holistic health by leaving them in the comment section below (if you are on
www.patrickmahaney.com
). If you
received this article as an email
, please follow the hyperlinked title (blue and underlined) to submit your question in the comment section.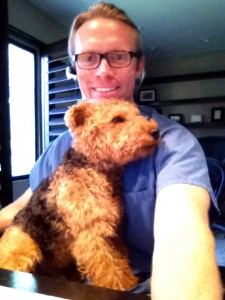 Make sure to follow my adventures in veterinary medicine by friending
Patrick Mahaney: Veterinarian Acupuncture Pain Management for Your Pets
on Facebook and
@PatrickMahaney
on Twitter. Copyright of this article (2011) is owned by
Dr. Patrick Mahaney
, Veterinarian and Certified Veterinary Acupuncturist. Republishing any portion of this article must first be authorized by Dr. Patrick Mahaney. Requests for republishing must be approved by Dr. Patrick Mahaney and received in written format.