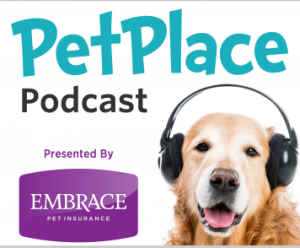 This article originally appeared on
EmbracePetInsurance.com
Animal cruelty certainly isn't a topic we looked forward to discussing, but as responsible pet parents, it's up to all of us to help the animals in our community. After all, we are their voice. So, it's up to us to advocate for animals that are being neglected or abused. But sometimes it's hard to even know where to begin. What are the signs of neglect? When does neglect cross over to cruelty? How can we help? This month, our friend and fellow animal advocate Dr. Patrick Mahaney helps us help those that cannot help themselves. In our podcast we'll answer:
What should I do if I witness someone being cruel to their animals? Who do I report that to?
How do I recognize if a "breeder" is actually a puppy mill?
How do you talk to someone who crosses the line from what you think is helping, to actually hurting animals?
What signs might indicate a pet is being abused?
Do veterinarians have "mandatory reporter" requirements if they think a pet is being abused?
I you adopt a pet that you suspect or you know has been abused in the past, what do you recommend you do to combat the long-lasting effects of that abuse, particularly behavioral issues?
Next month Laura and Dr. Mahaney will be discussing a topic close to Dr. Mahaney's heart – Pet Cancer Awareness. If you have questions you want to ask Dr. Mahaney about cancer in pets – what you can do to prevent it, how to handle a diagnosis, or information on different types of pet cancer, you can post them in the comments below or on our
Facebook page
.
Thank you for reading this article. Your questions and comments are completely welcome (I'll respond). Please feel free to communicate with me through Twitter (
@PatrickMahaney
) and follow my adventures in veterinary medicine by liking Patrick Mahaney:
Veterinarian Acupuncture Pain Management for Your Pets on Facebook
Copyright of this article (2015) is owned by Dr Patrick Mahaney, Veterinarian and Certified Veterinary Acupuncturist. Republishing any portion of this article must first be authorized by Dr Patrick Mahaney. Requests for republishing must be approved by Dr Patrick Mahaney and received in written format.