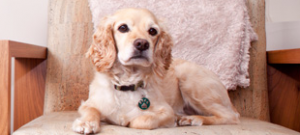 Whether you're a breed loyalist or dedicated rescuer, there's always more to learn about our four-legged best friends. The best pet for your home may not be one that would fit well in your neighbor's. So how can we know what type of pet would make our ideal companion? In this month's podcast, Chief Embracer Laura Bennett and Dr. Patrick Mahaney tackle questions about what to look for in a breeder, doggie DNA tests, and more:
Is there are any truth to the rumor that mixed breeds are actually healthier than purebred pets?
With the popularity of "designer" hybrid mixes, are there any breed combos people should shy away from?
What are some red flags that you may be dealing with a commercial breeder/puppy mill?
When it comes to working with a reputable breeder, what should you look for in terms of their contracts and health testing requirements?
Are there significant differences in temperament between a purebred and a mixed breed?
How reliable are pet DNA tests? Would a DNA test help identify breed traits that can affect health, nutrition, behavior/training and exercise decisions?
Click on the link below to hear the audio.
Podcast:
Laura Bennett & Dr Patrick Mahaney Purebred vs. Mixed Breed Pets
Note: Laura Bennett suggests checking out our breed pages to learn about the characteristics of different dog and cat breeds. You can access those pages via these links:
Cat Breeds
and
Dog Breeds
Next month we'll discuss how to care for our pets as they age. If you have questions you want to ask Dr. Mahaney about how to keep pets healthy at any age, just post them on our
Facebook page.
Thank you for reading this article. Your questions and comments are completely welcome (I'll respond). Please feel free to communicate with me through Twitter (
@PatrickMahaney
) and follow my adventures in veterinary medicine by liking
Patrick Mahaney: Veterinarian Acupuncture Pain Management for Your Pets
on Facebook. Copyright of this article (2015) is owned by Dr Patrick Mahaney, Veterinarian and Certified Veterinary Acupuncturist. Republishing any portion of this article must first be authorized by Dr Patrick Mahaney. Requests for republishing must be approved by Dr Patrick Mahaney and received in written format.