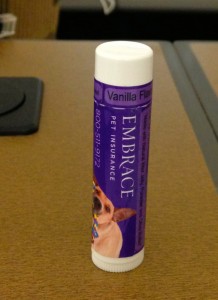 As a practicing veterinarian, pet safety is an essential part of the overall health protocol I create for my clients. Pet safety extends to both indoor and outdoor home environments and excursions taken outside of familiar confines. Check out my pet-safety podcast with
Embrace Pet Insurance president Laura Bennett
. See:
Considering Pet Safety by Dr. Patrick Mahaney
(click link to hear the podcast on the Embrace website).
Today's podcast topic is pet safety, which can cover a multitude of areas. Safety in the home, safety interacting with other people and dogs, safety in different environments. The questions Dr Patrick Mahaney and I tackle are:
Recently a friend told me that it was OK to leave his dog in the car if it was in the shade with the windows down a crack. Can you give us some facts on internal/external temperatures of a car so show that's just not going to help
Can you talk about the Yellow Dog Project? It's big out in Colorado
Any suggestions on important first aid type items to keep on hand for your pets? [link mentioned http://www.humanesociety.org/animals/resources/tips/pet_first_aid_kit.html] Can you do the Heimlich Maneuver on your dog?
Where's an official place to get alerted about pet food recalls? Often the press releases are put out late Friday afternoon and I might miss an important one (fda site) [link mentioned www.thetruthaboutpetfood.com]
I have big dogs so don't crate them in the car. What do you suggest for car safety while traveling? [link mentionedhttp://fidoseofreality.com/car-restraints-dogs-big-lie/]
The most frequent accident claim we see at Embrace is swallowing of a foreign object. Can you go over how to prevent and what to do if your dog or cat swallows something he/she shouldn't
What guidelines do you suggest for dog chew toys to stay safe?
Click on the link below to hear the audio: - See more at:
http://www.embracepetinsurance.com/blog/dr-mahaney/podcast-considering-pet-safety-by-dr-patrick-mahaney#sthash.3pCI5s9U.dpuf
Thank you for reading this article. Your questions and comments are completely welcome (I'll respond).
Copyright of this article (2014) is owned by Dr Patrick Mahaney, Veterinarian and Certified Veterinary Acupuncturist. Republishing any portion of this article must first be authorized by Dr Patrick Mahaney. Requests for republishing must be approved by Dr Patrick Mahaney and received in written format