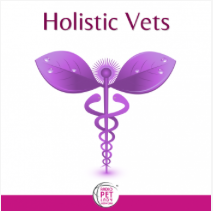 What kind of daily home dental care do you provide? I brush my dog Cardiff's teeth every night. Yes, every night. I dip the bristles of a toothbrush into the liquid from DentAcetic wipes. I then follow up by using a DentAcetic wipe. This combination, especially the toothbrush aspect, has kept Cardiff's teeth cleaner than just wiping alone and prevented him from needing a dental cleaning with or without anesthesia. In this episode of
Holistic Vets
, Tracie Hotchner and I cover dental health, the need for x-rays, when to seek out a specialist, and the fact that in California it is illegal for a groomer to perform "anesthesia-free dental cleaning"(only a veterinarian or certified vet technician can). Follow this link to Radio Pet Lady Network to hear the full show:
http://www.radiopetlady.com/shows/podcast-hv/dental-health-for-pets/
Thank you for reading this article. Your constructive comments are welcome (although I may not respond).

Please follow my adventures in veterinary medicine and life via:

Copyright of this article (2015) is owned by Dr Patrick Mahaney, Veterinarian and Certified Veterinary Acupuncturist. Republishing any portion of this article must first be authorized by Dr Patrick Mahaney. Requests for republishing must be approved by Dr Patrick Mahaney and received in written format.