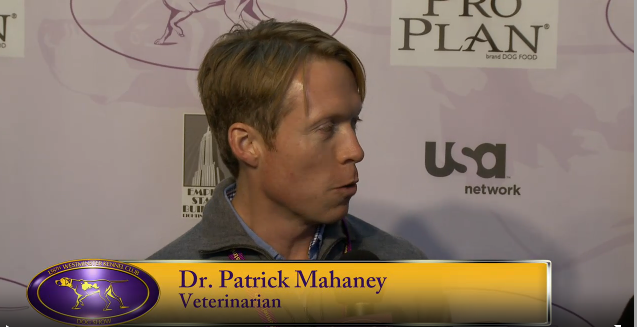 For the fifth year, I've left my balmy environment of Los Angeles and headed to the frigid cold in New York City for the 2014 Westminster Dog Show.
This year, Westminster Kennel Club's director of media, Karolynne McAteer, invited me to me share my veterinary perspective on the Westminster experience during day one of live webcasting. (if video does not load, please refresh or click here)
More coverage to come in the following posts. Stay tuned!
Thank you for reading this article. Your questions and comments are completely welcome (I'll respond).
Please feel free to communicate with me through Twitter (@PatrickMahaney) and follow my adventures in veterinary medicine by liking Patrick Mahaney: Veterinarian Acupuncture Pain Management for Your Pets on Facebook.
Copyright of this article (2014) is owned by Dr Patrick Mahaney, Veterinarian and Certified Veterinary Acupuncturist. Republishing any portion of this article must first be authorized by Dr Patrick Mahaney. Requests for republishing must be approved by Dr Patrick Mahaney and received in written format.