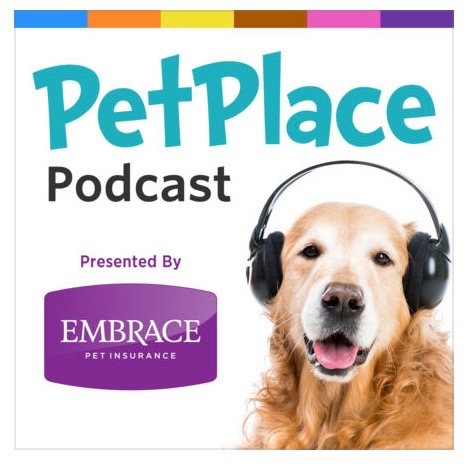 How aware are you of the ingredients in the foods and treats that enter your pet's mouth? Some owner heavily scrutinize the ingredient list on pet food and treat labels (my recommendation), while others seeingly blindly disregard what can be poor-quality items having toxic potential.
As the pet food and treat industry is very driven by consumers (i.e. pet owners), there are recongnizable trends that can be observed that may have health yielding or detrimental effects on our pets. In this month's PetPlace Podcast, Laura Bennett (Embrace Pet Insurance CEO & Co-Founder) and I discuss: 1. Going Gluten Free: does it help our pets? 2. Pet Probiotics: what is it all about? 3. Doing your research: where do I start? 4. Knowing what to look for: what are the signs my pet's diet may be off? 5. and more... Click here to listen to the podcast in full-
http://www.embracepetinsurance.com/blog/podcast-trends-in-pet-nutrition
Feel free to share this link with your fellow pet-owning friends, family, etc.
Dr. Patrick Mahaney Thank you for reading this article. Your questions and comments are completely welcome. Please feel free to communicate with me through Twitter (
@PatrickMahaney
) and follow my adventures in veterinary medicine by liking
Patrick Mahaney: Veterinarian Acupuncture Pain Management for Your Pets
on Facebook. Copyright of this article (2016) is owned by Dr Patrick Mahaney, Veterinarian and Certified Veterinary Acupuncturist. Republishing any portion of this article must first be authorized by Dr Patrick Mahaney. Requests for republishing must be approved by Dr Patrick Mahaney and received in written format.