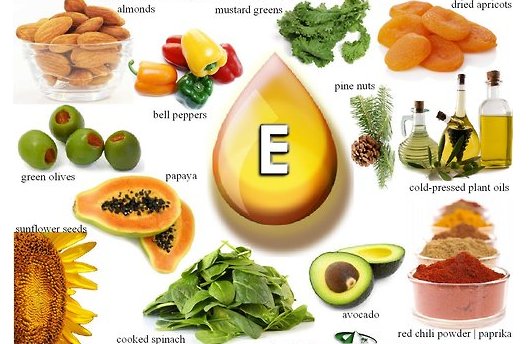 Photo Credit
https://www.linkedin.com/pulse/enjoy-benefits-vitamin-e-capsules-oth-health
Does your dog take any supplements as part of his health care regimen? Vitamins and minerals are found in food as nature makes it, but they are also commonly added to commercially available and home-prepared pet foods and treats. It's most-ideal that we consume our vitamins and minerals as they are inherently found in food, but sometimes ailments caused by trauma, infections, toxins, cancer, surgery, age, and other causes require supplemental nutrients to be improved or resolved. As a result, dog owners may find themselves seeking the advice of their veterinarian to see if a particular supplements can be added to a pet's diet, hidden in a moist-food treat, or given directly by mouth. Vitamin E is one such nutraceutical (food-derived substance having medicinal benefits) that is commonly found in pet foods and treats and can be added as a dietary supplement. If you look at pet food or treat labels you may see Vitamin E in the form of mixed tocopherols. My preferred fish oil,
Nordic Naturals Omega 3 Pet
, includes d-alpha tocopherol as a natural preservative instead of containing chemical preservatives like BHA, BHT, and ethoxyquin, which are known to be carcinogenic (cancer-causing) or harmful to reproductive structures or other organ systems (kidneys, liver, immune, etc.). Yet, how much, how often, and what kind of Vitamin E supplement is most appropriate for one's canine compainon are factors associated with supplementaiton with which most owners are not aware. Excessive consumption of Vitamin E can have negative health effects, so it's crucial that dog owners are guided by their veterinarian on proper dose, frequency, and duration of supplementaiton. Learn more via my contributions to this article for PetMD Is Vitamin E Good for Dogs?
Dr. Patrick Mahaney Thank you for reading this article. Your questions and comments are completely welcome. Please feel free to communicate with me through Twitter (
@PatrickMahaney
) and follow my adventures in veterinary medicine by liking
Patrick Mahaney: Veterinarian Acupuncture Pain Management for Your Pets
on Facebook. Copyright of this article (2017) is owned by Dr Patrick Mahaney, Veterinarian and Certified Veterinary Acupuncturist. Republishing any portion of this article must first be authorized by Dr Patrick Mahaney. Requests for republishing must be approved by Dr Patrick Mahaney and received in written format.