I want to thank everyone who reads my veterinary blog (and Cardiff's blog), especially those who signed up to for email delivery of our blogs (follow this link to sign up).
In 2011, Celebrity Pet News has been focusing on pets belonging to Bravo TV's "The Real Housewives of Beverly Hills. I previously posted The Real Housedogs of Beverly Hills Part 1- Taylor Armstrong and Snowball
My favorite housewife and "house dogs" are next.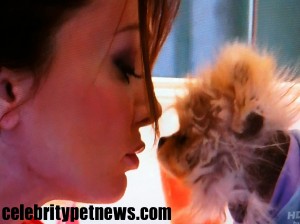 The Real Housedogs of Beverly Hills Part 2- Lisa Vanderpump, Giggy, Lollipop, Pikachu, and Buki
Thank you,
Patrick