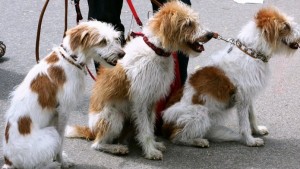 How many dogs do you have in your household? Should you have multiple dogs or is your home and lifestyle more-suited for a single pooch? Could health or behavioral problems ensure as a result of having a pack of dogs ruling your shared living space?
Check out my veteirnary expert guest contributions in the following article for SheKnows.com: How Many Dogs Are Too Many?
Copyright of this article (2015) is owned by Dr Patrick Mahaney, Veterinarian and Certified Veterinary Acupuncturist. Republishing any portion of this article must first be authorized by Dr Patrick Mahaney. Requests for republishing must be approved by Dr Patrick Mahaney and received in written format.