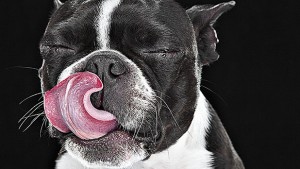 Does your canine companion exude a bad odor? From what body part or parts could such a bad smell originate? Health problems affecting your dog's mouth, skin, or other body parts could be contribuitng do your pooch's funky odor.
Check out my veterinary perspective on stinky dogs via Men's Journal: How to Make Your Dog Smell Better 
Copyright of this article (2015) is owned by Dr Patrick Mahaney, Veterinarian and Certified Veterinary Acupuncturist. Republishing any portion of this article must first be authorized by Dr Patrick Mahaney. Requests for republishing must be approved by Dr Patrick Mahaney and received in written format.