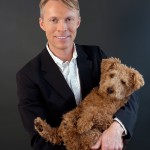 Check out my recent appearance on with Sam Ratcliffe on Vegas Rock Dog Radio to discuss my role in the upcoming pet-shelter improvement show Animal House, and my adventures in veterinary medicine experienced through my Los Angeles-based house call practice by clicking here: Instant Replay- Dr. Patrick Mahaney Holistic Veterinarian. Thank you Sam for having me as a guest.  I hope to return.
Thank you for reading this article.  Your constructive comments are welcome (although I may not respond).
Please follow my adventures in veterinary medicine and life via:
Copyright of this article (2015) is owned by Dr Patrick Mahaney, Veterinarian and Certified Veterinary Acupuncturist. Republishing any portion of this article must first be authorized by Dr Patrick Mahaney. Requests for republishing must be approved by Dr Patrick Mahaney and received in written format.