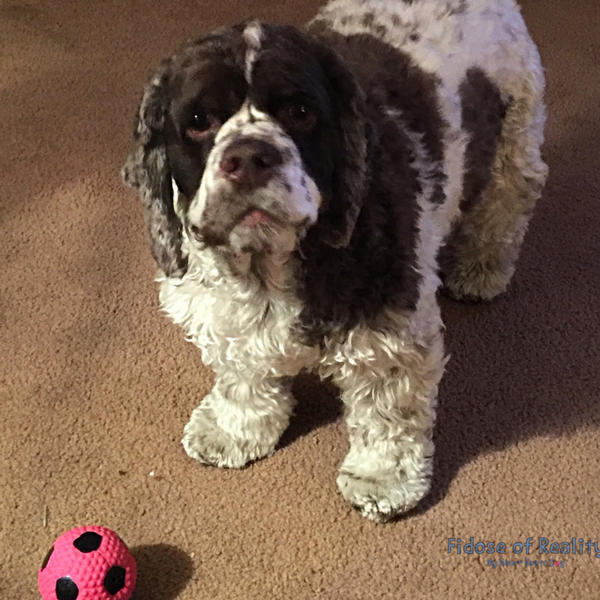 I enjoy partnering with like-minded pet owners and animal-health advocates like Carol Bryant of FidoseOfReality.com.  Bryant recently sought my veterinary perspective on arthritis treatment.
As a holistic veterinarian and certified veterinary acupuncturist, many of my patients suffer from arthitis and I strive to provide relief through multi-modal pain managment.  This means that a combination of treatments are used to improve a pet's quality of life while minimizing potential side effects from pain-numbing and anti-inflammatory medications.
Dietray supplements, herbs, medications, weight managment, acupuncture, laser treatment, physical rehabiltation, environment and lifestyle modification, and other treatments may be used in this approach.
Check out Bryant's informative article here: Dog Parents Guide to Safely Slowing Dog Arthritis. Feel free to comment and share the article with other pet owners.
Related Articles
Help for Dogs with a Mast Cell Tumor
What To Do For a Dog With Kennel Cough
The Reality of a Dog With IMHA
Dr. Patrick Mahaney
Please leave your constructive perspective in the below Comments section and communicate with me and follow my adventures in veterinary medicine and life via Instagram (
@PatrickMahaney
), Twitter (
@PatrickMahaney
), and Facebook (
Patrick Mahaney: Veterinarian Acupuncture Pain Management for Your Pets
).
Copyright of this article (2017) is owned by Dr. Patrick Mahaney, Veterinarian, Certified Veterinary Acupuncturist, and Certified Veterinary Journalist.  Republishing any portion of this article must first be authorized by Dr. Patrick Mahaney. Requests for republishing must be approved by Dr. Patrick Mahaney and received in written format.