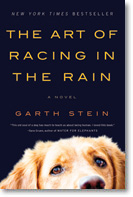 Until recently, I have strayed away from pet memoirs for recreational reading. As my professional day as a veterinarian is filled with heart wrenching stories of canine and feline illness, I need more escapist literary fare to take my mind off of work. Steig Llarson's
The Girl With The Dragon Tattoo
series has nicely done that for me, but Llarson is deceased with no known secret books waiting for publication. Therefore, I decided to step out of my reading comfort zone.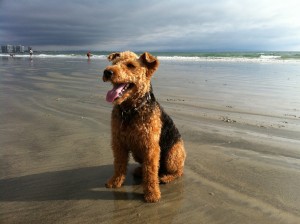 As I write my dog's story (See
Cardiff's Blog
) to share his perspective on recovery from
Immune Mediated Hemolytic Anemia (IMHA)
, I decided to better familiarize myself with the New York Times bestseller, Garth Stein's
The Art of Racing in The Rain
. The novel exceed my expectations, the characters were compelling, and I eagerly read to the conclusion while floating on the Amazon River. For those of you that have not read the book, it tells the impassioned tale of Enzo and the relationship with his human family. Yes, Enzo is of the canine species and Stein relays his perspective in a manner appealing to anyone ever having forged a furry friendship. 

What I didn't care for was the manner in which Stein's main character and Enzo's master, Denny, handled the treatment of his dog's mobility limiting conditions. You see, Enzo has
hip dysplasia
, which causes him to experience joint inflammation (arthritis) and pain. Unfortunately for Enzo, Denny has been told by his veterinarian "there was nothing else he could do except, some day in the future, perform expensive surgery to replace my defective parts".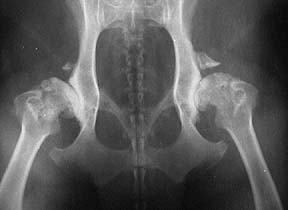 Fortunately, Enzo was prescribed anti-inflammatory medication for his discomfort, yet there are many additional means of keeping dogs like Enzo comfortable while taking smaller quantities or less frequent doses of pain medication.
Acupuncture
, chondroprotectants (joint supplements), omega fatty acids (fish oil), physical therapy, dietary and environmental modifications, and other treatments can all contribute to a healthier and more comfortable senior dog existence.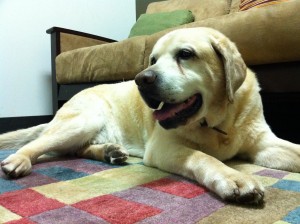 T
he story takes place in Seattle, a clean living, health conscious city with residents that typically don't limit themselves to thinking only within the western (conventional) medical box. Having lived and worked there, I am well aware of the plethora of veterinarians offering complementary and alternative medicine (CAM) in the Emerald City.

 If only Denny had been aware that other options to manage Enzo's discomfort are readily available and effective under the guidance of an experienced veterinarian. Should Denny have known this, would Enzo have made a speedier and more complete recovery after he was hit by that car? I speculate yes and apologize if I just revealed a key compelling component of the story's final chapters. 
 Did those of you who work in veterinary or human medical fields or pet parents treating their dog for issues reminiscent of Enzo's pick up on this too? Please feel free to leave your comments or communicate with me through email (patrick@patrickmahaney.com) or Twitter (
@PatrickMahaney
). Thank you for reading my article. To receive my next veterinary posting via email, please press the "Don't Miss a Blog Post" button on the right upper corner of this page or follow
this link
. Make sure to follow my adventures in veterinary medicine by friending
Patrick Mahaney: Veterinarian Acupuncture Pain Management for Your Pets
on Facebook.