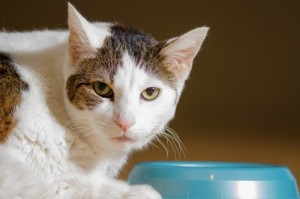 Along with posting my own content, I share the the work of my fellow pet-media colleagues like award-winning author and former veterinary hopsital manager Ingrid King.
King posted an informative article on The Conscious Cat about cancer and how diet can be used to support the feline body during treatment. See: The Right Diet for Cats with Cancer
Photo by John Hrltz, Flickr Creative Commons
Copyright of this article (2015) is owned by Dr Patrick Mahaney, Veterinarian and Certified Veterinary Acupuncturist. Republishing any portion of this article must first be authorized by Dr Patrick Mahaney. Requests for republishing must be approved by Dr Patrick Mahaney and received in written format.