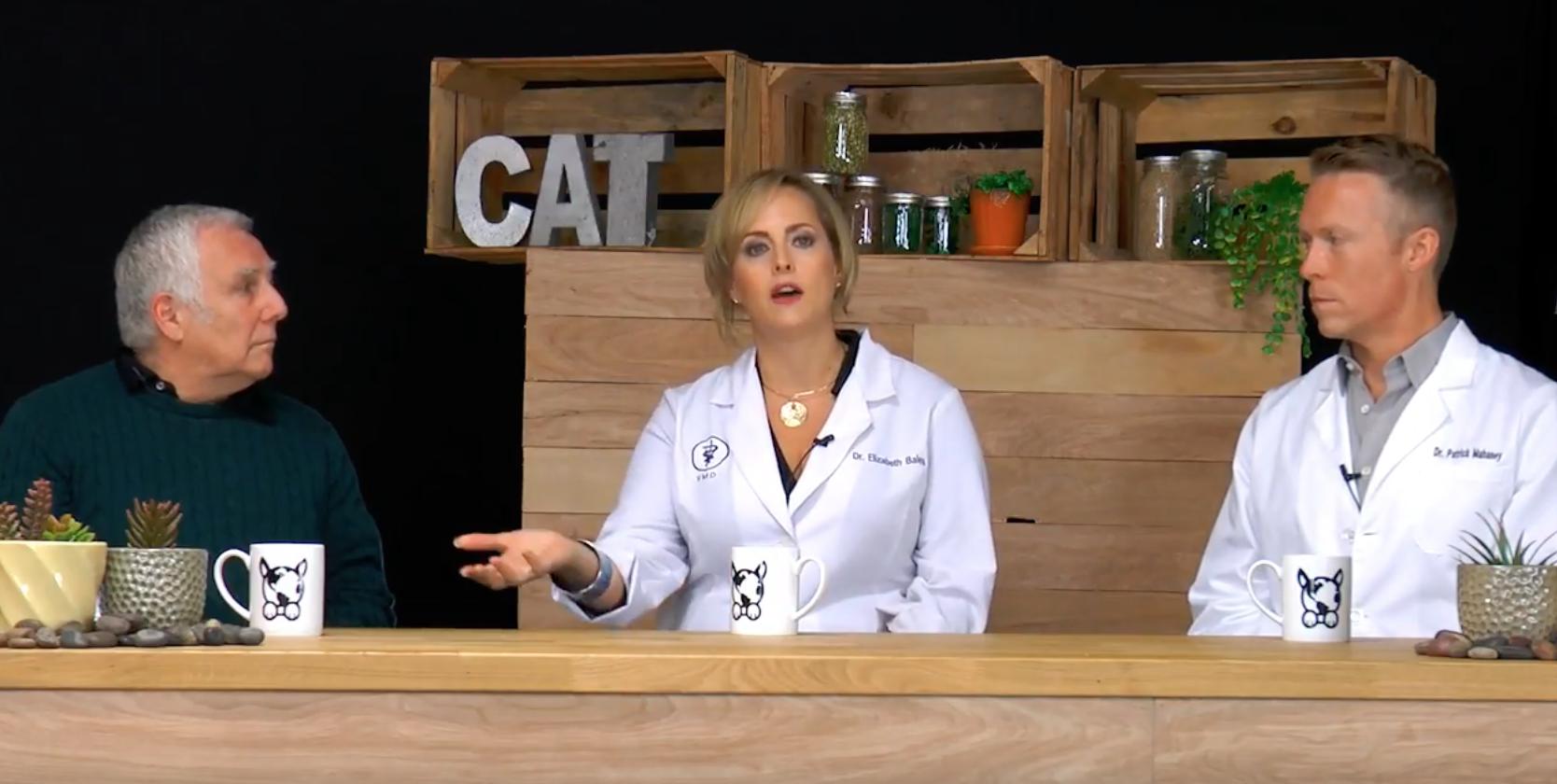 Drs. Ken Tudor, Liz Bales, and Patrick Mahaney (L to R) Natural Pets TV is an ongoing series of YouTube videos from
Pet World Insider
dedicated to promoting the best health of our canine and feline companions. In episode eight of
Natural Pets TV: Cat Edition, Pet World Insider's Robert Semrow, Dr. Ken Tudor
,
NoBowl Feeding System's
Dr. Liz Bales (my fellow Penn Vet alum), and I team to discuss natural care approaches to health care for our feline friends. Although vaccines are an important part of wellness practices for cats it's crucial that vaccination protocols are performed judiciously. State-mandated legal vaccination requirements should be followed, but veterinarians and owners owners should partner to create a plan that's appropriate for the cat's lifestyle, overall health status, and prior vaccination history. Learn more here
Natural Pets TV: Cat Edition Episode 8 Vaccinations- the What, Why, When, and More
Make sure to give the video a thumbs up on YouTube and subscribe to Pet World Insider's YouTube channel to receive email notification of my contributions to the further Natural Pets TV Cat and Dog Editions.
Related Articles
Dr. Patrick Mahaney
Please leave your constructive perspective in the below Comments section and communicate with me and follow my adventures in veterinary medicine and life via Instagram (
@PatrickMahaney
), Twitter (
@PatrickMahaney
), and Facebook (
Patrick Mahaney: Veterinarian Acupuncture Pain Management for Your Pets
).
Copyright of this article (2017) is owned by Dr. Patrick Mahaney, Veterinarian, Certified Veterinary Acupuncturist, and Certified Veterinary Journalist. Republishing any portion of this article must first be authorized by Dr. Patrick Mahaney. Requests for republishing must be approved by Dr. Patrick Mahaney and received in written format.