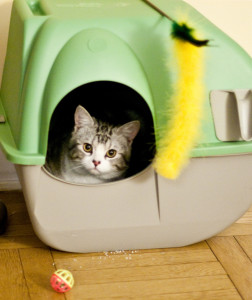 Are your cat's litter box habits (or lack thereof) telling you something about his health? Such is often the case as urinary and fecal accidents outside of the litter box should motivate owners to take pursue an examination by a veterinarian. Check out my veterinary perspective on cat litter box behavior via AOL's PawNation:
Dr. Patrick Mahaney Debunks More Cat Litter Box Myths for AOL PawNation
Thank you for reading this article. Your questions and comments are completely welcome (I'll respond).
Copyright of this article (2014) is owned by Dr Patrick Mahaney, Veterinarian and Certified Veterinary Acupuncturist. Republishing any portion of this article must first be authorized by Dr Patrick Mahaney. Requests for republishing must be approved by Dr Patrick Mahaney and received in written format.