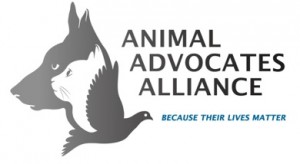 A remarkable event striving to help animals in need is happening on Sunday, July 28, 2013. 
Mission PAWSible II
is a partnership between
Animal Advocates Alliance
(AAA) and
Charity Buzz
that is touted to "raise critically needed dollars to fund programs to benefit homeless animals in Los Angeles." Astoundingly, "approximately 75,000 healthy, adoptable animals are euthanized in Los Angeles County each year simply because there are too many animals and too few homes." AAA seeks to "reduce the euthanasia rate through its humane education and rescue/adoption programs.  These programs include providing humane education in local schools with an emphasis on spay/neuter, hosting mobile shelter adoptions, and rescuing animals that have been abused, neglected and/or are at risk of euthanasia." AAA has made positive changes in LA's Baldwin Park shelter with the plan to do so at other area shelters, including "free dog training and humane education classes, as well as subsidized spay/neuter services." AAA needs the help of pet lovers and philanthropists on a local and worldwide basis to continue to fund their programs.  If you're in Los Angeles, please
purchase a ticket
to the event, donate your goods/services (I'm donating a veterinary holistic house-call consultation) to the Charity Buzz
auction
, or
make a financial contribution
.

100% of proceeds from the auction's will be used to subsidize AAA's programs.  Additionally, each donor will be individually recognized on the
online auction website
and/or at the live auction event. Besides offering my services, I'll also be covering the event for my
Pet-Lebrity News
 column on Pet360. So, make sure to check back for photos and video of Mission PAWSible II. *Animal Advocates Alliance is a California 501(c)(3) non-profit corporation dedicated to promoting the humane treatment of animals through legal advocacy, humane education initiatives, and support of animal rescue and adoption.  To learn more, please visit our website at
www.animaladvocatesalliance.org
. Thank you, Dr. PM
Thank you for reading this article.  Your questions and comments are completely welcome (I'll respond).
Copyright of this article (2013) is owned by Dr Patrick Mahaney, Veterinarian and Certified Veterinary Acupuncturist. Republishing any portion of this article must first be authorized by Dr Patrick Mahaney. Requests for republishing must be approved by Dr Patrick Mahaney and received in written format.