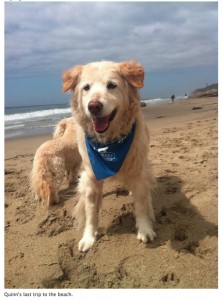 It is never easy to let a beloved pet go and is especially hard when they have been part of our lives for many years. Quinn, a sweet, senior canine patient of mine, was put to forever rest after his long battle with illness. Here are Quinn's owner's words written on the evening before the last day of Quinn's life.
Farewell Sweet Quinn
Tomorrow I will say final farewell to my amazing dog Quinn. 14 years ago I was living in Hawaii and decided to volunteer at the Humane Society. Of course I had to check out the dogs while I was there. I walked down the isle and saw this little blonde puppy sitting in one of the cages, for all appearances like he was waiting just for me. It was a "soulmate" moment full on! There was an extra sparkle in the air and I felt a rush of energy. I KNEW he was mine.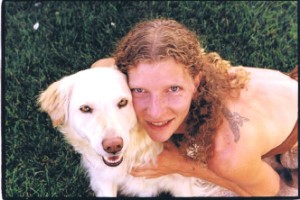 I had no business getting a dog, but I knew we were meant for each-other. From the very first day at 8 weeks old he was perfect. He stayed right at my heel and would sit calmly by me when I would stop. He never chewed anything, learned everything from the first moment I asked him for it, and even learned to wait outside stores for me without being tied up at the young age of 5 months old. Quinn is truly the most special dog I have ever known. I am so grateful for the 14 years of loyal companionship and tremendous amount of love my Buddha dog has offered me.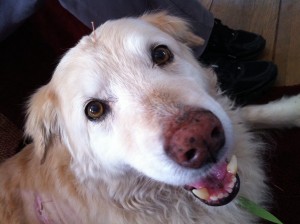 We miss you Quinn, but you will never be forgotten. Dr Patrick Mahaney