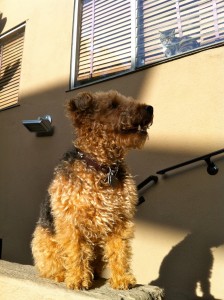 As you know from my previous blog, I Did Taw a Putty Tat, I really sink my teeth into any chance to get up close and personal with my neighboring fanciful felines.
Before my dad and I moved in with my other dad, we lived in a West Hollywood condominium complex with a common pool very reminiscent of uber-trendy Melrose Place .
We really enjoyed living there, in part because my girlfriend, Lucia, lived in an adjacent unit. Lucia and I still hang out, as my dad and pick her up for frequent play dates.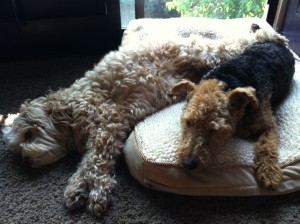 Even more exciting to me than Lucia is the cat that often sits in the window overlooking the pool. I always stay on the lookout for the seemingly omnipresent furball who prefers to ignore my enthusiastic jumping and maintains a safe distance from my energetic advances.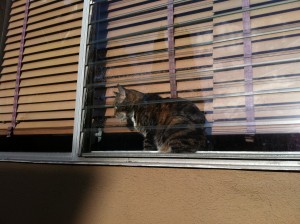 Oh well, I will just have to be satisfied by spending my time with Lucia and look forward to the next time I may get a glimpse of the kitty in waiting.
Thank you for reading my dog blog.
For email delivery of my blog, or my dad's veterinary blog, please click here.
Cardiff