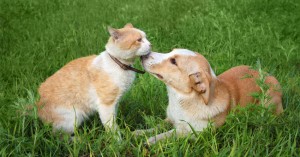 Are you aware of heartworm disease? Could you tell if your pet was showing heartworm disease clinical signs? Do you medicate your dog or cat with a monthly heartworm preventative? All are crucial questions owners must ask themselves to prevent their pets from testing positive for this avoidable infectious disease. Learn more about heartworm disease and its prevention by clicking here:
Heartworm Disease Treatment and Prevention
Copyright of this article (2015) is owned by Dr Patrick Mahaney, Veterinarian and Certified Veterinary Acupuncturist. Republishing any portion of this article must first be authorized by Dr Patrick Mahaney. Requests for republishing must be approved by Dr Patrick Mahaney and received in written format.