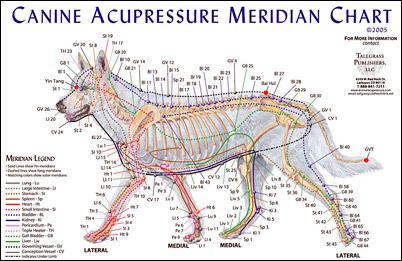 Holistic Vets: Dr. Mahaney Discusses His Top Five Pet Acupuncture Success Stories of 2013 Categories Holistic Vets with Tracie Hotchner on Radio Pet Lady Network Has your pet ever had acupuncture? I see needle, laser, and other acupuncture treatments benefit the health of many of my patients. In fact, I go to my clients' homes almost every day to provide treatments. Check out my interview with Tracie Hotchner where we discuss my
top five pet acupuncture success stories of 2013 on Holistic Vet
s. Hear the full show by following this link:
http://www.radiopetlady.com/podcasts-hv/Holistic-Vets-01-21-2014-E3024.mp3
. The topic of this radio program is based on an article from Dr. Mahaney's Daily Vet Column on
PetMD: Top 5 Acupuncture Success Stories.
Thank you for reading this article. Your questions and comments are completely welcome (I'll respond).
Copyright of this article (2014) is owned by Dr Patrick Mahaney, Veterinarian and Certified Veterinary Acupuncturist. Republishing any portion of this article must first be authorized by Dr Patrick Mahaney. Requests for republishing must be approved by Dr Patrick Mahaney and received in written format.