I greatly appreciate any opportunity to spread my message of holistic pet health to the world.  Fortunately, BlogPaws (link to
www.BlogPaws.com
) exists to help me with this passtion.  For those of you who don't know, BlogPaws is is a Social Media Company focused on teaching pet enthusiasts, pet bloggers and all pet parents how to use social media effectively and responsibly.
As a preview to my upcoming presentation at BlogPaws 2015 in Nashville, TN, I recently participated in the following BlogPaws Shares & Cares Google Plus chat: Pets and Cancer- a Veterinarian's Personal Experience (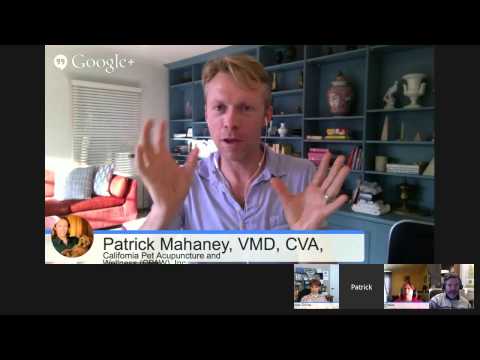 Thank you for reading this article.  Your questions and comments are completely welcome (I'll respond).
Copyright of this article (2015) is owned by Dr
Patrick
Mahaney, Veterinarian and Certified Veterinary Acupuncturist. Republishing any portion of this article must first be authorized by Dr
Patrick
Mahaney. Requests for republishing must be approved by Dr
Patrick
Mahaney and received in written format.