I greatly enjoy my new professional relationship with Expert Connection PR. As a result of this new partnership, I was invited to attend and give interviews on about my holistic veterinary practice and Cardiff's health for terrestrial radio stations at Westwood One's 2015 Grammy Awards Red Carpet Radio.
Here's one of my interviews with B96 Chicago: Dr. Patrick Mahaney Backstage At The Grammys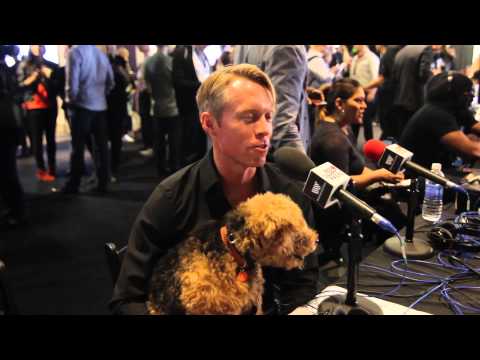 Thank you for reading this article.  Your questions and comments are completely welcome (I'll respond).
Please feel free to communicate with me through Twitter (@PatrickMahaney) and follow my adventures in veterinary medicine by liking Patrick Mahaney: Veterinarian Acupuncture Pain Management for Your Pets on Facebook.
Copyright of this article (2015) is owned by Dr Patrick Mahaney, Veterinarian and Certified Veterinary Acupuncturist. Republishing any portion of this article must first be authorized by Dr Patrick Mahaney. Requests for republishing must be approved by Dr Patrick Mahaney and received in written format.