Press and Media Projects
In addition to my 
veterinary practice
, I also spend my days doing media work.  I share my perspective on veterinary medicine to a world-wide audience through media projects, including:
The Daily Vet on PetMD
- a weekly column covering hot topics in holistic pet care, zoonotic disease, and current events in the animal world.
Pet-Lebrity News on Pet360
- a weekly report of the intriguing intersection of celebrities, pets, and health.
PawNation on AOL
- a monthly debunking of common pet myths.
I also get camera-ready for television.
My first national TV appearance came on MSNBC Sunday with Alex Witt.

Visit msnbc.com for breaking news, world news, and news about the economy
Click on Study Finds Pet Obesity Increasing to view the broadcast on directly on MSNBC.
My next big break occurred when Animal Planet's My Cat From Hell star Jackson Galaxy asked me to lend my holistic veterinary perspective to seasons two, three, and four (now being broadcast) of this very popular show.  You can read about my experience working with these cats in my petMD The Daily Vet article:  A Veterinarian's Perspective on Treating a Cat From Hell.  Here's the video follow up on Molly, the hellish cat mentioned in he above article: Molly's Follow Up.
Additionally, this YouTube video shows my house call acupuncture consultation for Fi, a cat having inappropriate urination and defecation as a result of her digestive tract upset and arthritic changes (which made it painful for her to get in and out of the box). I wrote about Fi for PetMD's The Daily Vet: How Holistic Treatments Helped a 'Cat From Hell' Lead a Better Life
In the fall of 2014, I teamed with Animal Fair's Wendy Diamond at the K9s for Warriors Bark Business event in Los Angeles.  I arranged for my client Jane Lynch to present the military veteran with his service dog.  Full coverage can be found via Pet360: Glee Star Jane Lynch Helps Place Dogs with PTSD Soldiers
Here's my YouTube video of Jane's interview with Wendy Diamond where she mentions I'm her veterinarian (YES!!!!).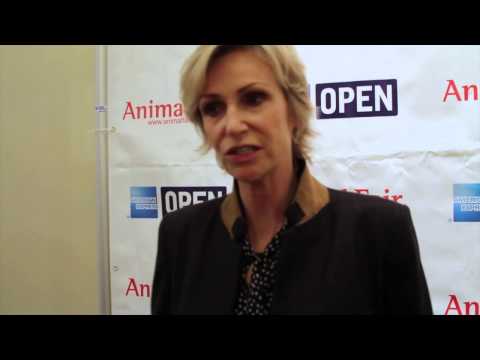 Recently, Laura Nativo (CPDT-KA) asked me to appear on Hallmark Channel's Home & Family to weigh in on canine cancer in November, 2014.  To see the video on the Hallmark Channel, click here: Canine Cancer Awareness Month.
For media inquiries or to schedule me provide veterinary expert on your television show, radio program, or in person connect to my public relations team at Expert Connection PR.
I'm now ready for a major TV network to pick up on the fact that my veterinary work is unique and worthy of a documentary-style, reality TV show. So, I created this video "storyboard" from my 2011 trip to Peru with Amazon CARES.
The Adventures of Dr Patrick Mahaney: International Veterinary Volunteer
My Los Angeles based, holistic, house-call veterinary practice has also been featured on Career Day from Entertainment Studios
Some of my other on-camera projects include:
The V Team from Brookbay Entertainment Group
Herbal Remedies Calm Spastic Pets on Zoo Too
I also enjoy lending my "veterinarianisms" to radio shows, including:
I'm currently co-hosting Holistic Vets (formerly Cat Chat & Dog Talk) with Tracie Hotchner on Radio Pet Lady Network.  Please subscribe to the FREE Podcast of Holistic Vets by clicking here.
Jodi Ziskin's Holistic Pet HQ with Jodi Z on BlogTalkRadio.
Robert Semrow's Pet World Insider

My Buddy Butch Radio "Vet Topic of the Week"
Health Pets and People with Dr Patrick on Out Impact Radio
Finally, some of my other written content includes:

Victoria Stillwell's Positively.com
Perez Hilton's TeddyHilton.com
Animal Wellness Magazine "Health Talk with Dr. Patrick Mahaney" Part 1 and Part 2 and Mushrooms for Immunity
"Making the Garden Green" on P 57 features my perspective on the Westminster Kennel Club Dog Show.

i Love Dogs Supplements Ask A Vet, where pet owners worldwide can post a health-related question.  See my responses here.